June N4 training Southeast and West Coast
Mark your calendars – Controlco is hosting two Niagara 4 training courses in June. First, for the Southeast I'll be in Nashville June 3-7. Then, for the West Coast join me be back at the Pleasant Hill training center June 24-28.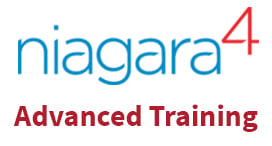 Announcing Niagara Advanced
Controlco is pleased to begin hosting Niagara Advanced classes! I recently went through Tridium's grueling trainer certification course and am excited to add this deep-dive class to our roster. To start, we're offering two classes this year, in Julyand December. Niagara 4 certification is required and substantial programming experience is highly recommended. Read about the features of this class and what you'll learn in our web store.
More Controlco Training Classes Announced
It's hard to believe we're nearly halfway through 2019, but here we are. To keep up, we've posted our training schedule for the rest of the year. Find the class that works for you and sign up on our web store.
Controlco 2019 Training Calendar
iSMA Training: May 6-8, Pleasant Hill, CA
Niagara 4: June 3-7, Nashville, TN
Niagara 4: June 24-28, Pleasant Hill, CA
Niagara Advanced: July 29-Aug. 4, Pleasant Hill, CA
Niagara 4: Sept. 30-Oct. 4, Pleasant Hill, CA
Niagara Advanced: Dec. 9-13, Pleasant Hill, CA